11 Mistakes to Avoid When Starting a Blog
11 Mistakes to Avoid When Starting a Blog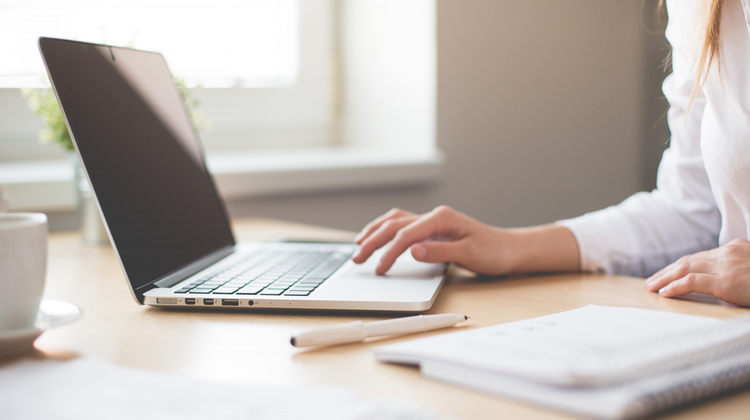 As you begin your journey towards becoming a blogger, you're going to make mistakes. That's just part of the process.
I'm a huge advocate of learning from your mistakes, but wouldn't you rather skip making mistakes if you could? I would.
That's why I wrote this post. I want you to learn from my mistakes and avoid the problems that I faced whenever I first started blogging.
Mistake 1 – Not Having a Plan
Starting a blog is exciting, but sometimes this excitement can cause you to jump the gun. That's why it's necessary to have a strategy in place before you start publishing content for the entire world to see.
Every blog is different, so your roadmap to success will be unique. However, there are certain aspects of building a blog that remain constant. Once you understand these aspects, you can formulate your blogging strategy around them.
Here's a quick checklist of some important questions to ask yourself before starting a blog. This isn't meant to overwhelm you, but hopefully this list will help you plan for the road ahead.
Some things to think about before you start a blog:
Disclaimer: A few of the links in this checklist are affiliate links, but I only recommend things that I actually use.
Platform – How are you going to structure your blog?
Recommendation: Build a self-hosted blog with Bluehost web hosting and WordPress.org. This is by far one of the most trusted blogging platforms available.
Domain Name – Have you decided on a domain name for your blog?
Recommendation: Choose a top-level domain that's SEO friendly and easy to promote. You can also read my post on how to choose a great domain name for some additional tips.
Design – What's the layout of your blog going to look like? Do you know what images you're going to use?
Recommendation: Divi by Elegant Themes is what I used to build this blog and I get all my free stock photos from Pixabay, Picjumbo, and Unsplash.
Topic – Do you know your niche? Have you chosen a topic to blog about?
Recommendation: Your topic should be something that you're passionate about and something that you have a strong understanding of.
Brand – Do you have a logo or brand guidelines in place?
Recommendation: Use Fiverr for your logo needs. You can get a customized logo starting at $5. If you need something a little more in-depth, I recommend checking out 99Designs.
Target Audience – Who's your audience? Do you have an intimate understanding of the type of person that will be reading your blog?
Recommendation: Look in the mirror. A lot of the times your target audience is a reflection of yourself.
Value Proposition – How are you delivering value to your audience?
Recommendation: Help other people get what they want. Plain and simple. Just help them solve a problem through your content.
Email Marketing – Are you building an email list? Do you have opt-in forms on your blog?
Recommendation: The Bloom opt-in form plugin plus AWeber email marketing software will help you build your list.
SEO – Do you have an SEO strategy? Have you researched keywords within your niche?
Recommendation: Install the Yoast SEO plugin and read MOZ's Beginners Guide to SEO. Both will get you up to spead.
Social Media – Do you have a social media strategy?
Recommendation: Start with a couple social media networks, then branch out. Facebook and Instagram are great channels to start with.
Revenue – What's your business model? How is your blog going to earn revenue?
Recommendation: Read my blog post on how to get started with affiliate marketing and then implement affiliate marketing campaigns on your blog.
Advertising – Are you familiar with paid media? Do you have an advertising strategy?
Recommendation: Google AdWords PPC and social media advertising are all I use. Great results thus far.
Analytics – How are you going to track and measure web traffic to your blog?
Recommendation: Sign up for Google Analytics and Google Search Console. Amazing tools to help monitor your blog's traffic.
Expenses – How much are you willing to invest in your blog? Do you have money for web hosting, premium themes, outsourcing, etc.?
Recommendation: Do your research, budget, and plan accordingly. A blog can pay for itself if you invest in it correctly.
Security – Do you have the proper safeguards in place in the event that your blog gets hacked?
Recommendation: Install the WordFence all-in-one security plugin. Better to be safe than sorry.
Legal – Have you thought about how you're going to protect your intellectual property? Copyright, trademark, legal framework, etc.
Recommendation: Talk to a business lawyer or visit LegalZoom. They have a ton of helpful business resources.
I realize that I just threw a lot at you, but not having a plan is like jumping into the ocean when you don't know how to swim. So, before you jump into blogging, take some time to map out your strategy.
Mistake 2 – Having Unrealistic Expectations
A blog is an amazing thing. It literally has the potential to change your life and the lives of others. However, there's always the chance that things won't pan out the way you want them to. Before you start your blog, you need to seriously consider the fact that things may not go exactly how you envisioned.
I'm all for having dreams and goals, but try to be real with yourself when you're setting milestones for your blog. I'll be the first person to tell you that it took me around two years before I earned any money with my blog. And that was a check for $37.84. Don't go into this thinking you are going to make a ton of money overnight.
Success with blogging takes time. It's a powerful tool that can potentially earn you a nice chunk of change, but success doesn't happen overnight. There's an investment of time, effort, and money that the outside world rarely sees. So it's important that you respect the process, have patience, and be real with yourself when you're just starting out.
Mistake 3 – Underestimating the Commitment
This was probably my biggest mistake whenever I first started blogging. I was under the impression that blogging was nothing more than writing a few paragraphs and then publishing it online. I couldn't have been more naive.
As you already know, there are a lot of elements of a blog that demand your time. So, be sure to plan accordingly and try not to underestimate the amount of time you'll need to sacrifice in order to be successful.
Time was one of the biggest commitments that I underestimated, but I was able to increase my time management skills by forcing myself to be organized and disciplined.
My recommendation for overcoming time constraints is to create a schedule and stick to it. Assign a day of the week to a specific task and only focus on that specific task during that day. I guarantee that you'll start to see your week open up once it's scheduled out.
Example of a blogger's schedule:
• Monday – Research
• Tuesday – Content creation
• Wednesday – Review, publish, and share on social
• Thursday – Miscellaneous (podcasting, video production, etc.)
• Friday – Email marketing
• Saturday – Creative (blog, graphic design, etc.)
• Sunday – SEO audit
Quick tip: If you sign up for the Blog With Ben Newsletter, you'll get my free blogging bundle that includes an editorial calendar. This is super helpful with planning out your content throughout the week.
Mistake 4 – Not Blogging Consistently
Consistency is the name of the game when you're blogging, and I'll be honest, it's something that I'm striving to improve upon every single day. However, when you make the commitment to start a blog, you should also make the commitment to publish content on a regular basis.
Take for example Ashford University's Forward Thinking blog. I'm a contributor to this blog, so I write a post from time to time. But if you visit the blog, you'll see that they're publishing fresh content five days a week.
Reasons why you should publish blog posts on a consistent basis:
Google: Search engines love fresh content. Especially Google. Whenever the Googlebot crawls your site, it's looking for new and unique content to index. Publishing unique and relevant content is viewed as a positive thing and can lead to Google ranking your page much higher.
SEO: The more content you publish, the more keywords you're adding to your site. But don't just litter your posts with keywords trying to get ranked. Focus on publishing content that incorporates a balanced amount of keywords throughout your blog.
Authority: As you start to publish more and more valuable content, your audience will begin to recognize you as an authority within your niche. The key component to this is that your content is high-quality. Publish content that helps your audience and publish it often.
Audience: Consistent content keeps your audience up to date and informed. When someone visits your blog, what do you think they want to read? An article from 1999 or 2016? More than likely, they'll want to read the most recent article. Regardless of your niche, an audience that's fed value on a consistent basis will thrive and grow.
Mistake 5 – Trying to be Perfect
If you listen to the very first episode of the Blog With Ben Podcast (coming soon), you'll hear my dear and very talented friend Aimee Slade talk about how being a perfectionist cost her an extraordinary amount of time when she was building her blog TypeATrips.
Aimee ultimately created an extremely successful travel blog that gets 600K pageviews per month and $14,000 worth of perks when she travels. But she openly admits that her obsession with choosing a font took her focus away from growing and cultivating her blog's reach.
Trying to be perfect can hinder multiple aspects of your blog. Sometimes you need to just make an executive decision and move on. Especially if it's something that can be A/B split tested down the road. The longer it takes you to get your blog online, the longer it's going to take you to reach your goals.
Mistake 6 – Neglecting Your Email List
Building an email list is one of the most important things you can do as a blogger. But what's the use if you're not engaging with the people that took the time to fill out your form, submit their email address, and read your content?
When I first started building my email list, I made the mistake of neglecting it because I didn't have a plan. People would sign up, but I never really emailed them. I can't believe I'm actually admitting to that, but I was honestly intimidated of email marketing.
Fast-forward to today and I have a healthy relationship with the entire email marketing process. It really comes down to finding an email marketing company that matches your goals and taking the time to foster relationships with your subscribers.
Mistake 7 – Spreading Yourself Thin
Ambition is an attribute that can drive innovation, but also hinder progress. It's one of those traits that can get you in over your head if you don't keep it in check. I fell into the trap of being too ambitious when I started my business because I thought I could do it all.
Maybe it's a pride thing, but trying to take everything on actually slowed me down.
So, I decided to ask for some help. I realized that it was impossible to do it all and that there were people who could do things better than me. This ultimately made me more efficient.
Instead of trying to take on every single aspect of your blog, consider outsourcing some tasks. By outsourcing, you'll free up your schedule for other projects and move forward with your blog a lot faster.
Helpful websites for outsourcing different elements of your blog:
• Upwork
• Toptal
• 99designs
• Guru
Mistake 8 – Not Being Active on Social Media
We all know the power of social media. It's no secret. But one of the biggest mistakes you can make is not being active on your social networks. This is where your audience lives, and as a blogger, it's one of the most effective ways to influence, engage, and connect with your audience.
I think one of the reasons why people shy away from social media is because they get bogged down. If they want to share some content with their audience, they have to post five separate times on five separate networks. That takes a lot of time.
Thankfully, there are social media management tools available that can help you be more efficient with your time. Buffer, for example, is software that lets you schedule posts across multiple networks. So instead of posting a million separate times, you can post to all your accounts at once through Buffer.
Social media management tools to help you be more efficient:
• Buffer
• Pablo
• Canva
• Snappa
If you feel that using social media management software isn't for you, then I suggest trimming down the number of social networks you're using. Maybe try focusing your efforts on one or two platforms that you feel most comfortable with.
Mistake 9 – Not Taking Security Seriously
Did you know that it's estimated that the U.S. is hit with 300 million hacking attempts per day? That's a sobering statistic, but luckily there are safeguards you can implement to ensure that your site is protected.
First of all, I should mention that WordPress has a dedicated community of extremely talented developers who work tirelessly to prevent security problems. That's the great thing about open source software, the community works together in order to stay safe.
When it comes to your blog's security, it's best to be proactive. You don't want to wait around for a wannabe hacker to slip in through the backdoor and ruin your site.
Best practices for keeping your WordPress blog safe:
• Host your blog with a reliable web host
• Keep WordPress updated
• Research plugins before installing
• Have a strong password
• Change your password regularly
• Implement two-step authentication
• Don't use an unsecured network
• Limit login attempts
• Don't download themes and plugins from unknown sources or torrent websites
• Block certain networks and IP addresses
• Backup your blog
If you want to have peace of mind, then I recommend installing an all-in-one security plugin like WordFence. It provides mobile two-step authenticator logins, a firewall to block security threats, live traffic scanning, health checks, DDoS attack detection, and much more.
I also encourage you to check out the Hardening WordPress guide at WordPress.org This is a great overview of site security and it covers some additional ways to secure your blog.
Mistake 10 – Not Getting Familiar With SEO
Search Engine Optimization, commonly referred to as SEO, is something that every blogger should be familiar with. That's not to say that you need to become an SEO guru, but understanding the fundamentals of SEO can greatly affect the long-term success of your blog and your blog's page rank in the search engines.
My first recommendation is to install the Yoast SEO plugin. This is by far one of the most powerful WordPress plugins that streamlines a ton of the technical aspects of SEO. Plus, it's FREE!
Next, head over to the MOZ Blog and check out their beginners guide to SEO. This is a great way to begin your SEO education or brush up on various SEO strategies. As you become more comfortable with SEO, you'll start to see improvements in your traffic numbers and page rank.
SEO resources to get you started:
• Google's SEO starter guide
• HubSpot's SEO template
• MOZ search engine ranking factors infographic
• Kissmetrics SEO step-by-step guide
Mistake 11 – Shying Away From Analyzing Data
Blog analytics used to intimidate me. It was something that seemed so far over my head, but I thought that I could get by without using it. I couldn't have been more wrong.
Data plays a vital role in the overall strategy of your blog. It can determine what types of blog posts you write, when you write them, and who you write them for. It's the single most important factor when it comes to understanding your audience and I wish I had started earlier.
The two analytics tools I use for all of my blogs are Google Search Console and Google Analytics. Google Search Console is a free service offered by Google that helps you monitor and maintain your site's presence in Google Search results. Google Analytics is a freemium web analytics service offered by Google that tracks and reports website traffic.
Both of these resources are free and both offer extremely valuable insight on the health of your blog and its search engine ranking. Here's a quick video I did that shows you just one of the many benefits to using Google Analytics.
Wrapping Up
We all make mistakes, but hopefully this post can help you dodge some of the common mistakes new bloggers make. However, if you do make a mistake, try to use it as a learning experience and move on. Dwelling on the past will hinder your blog's progress, so try to see the big picture and keep working towards your goals.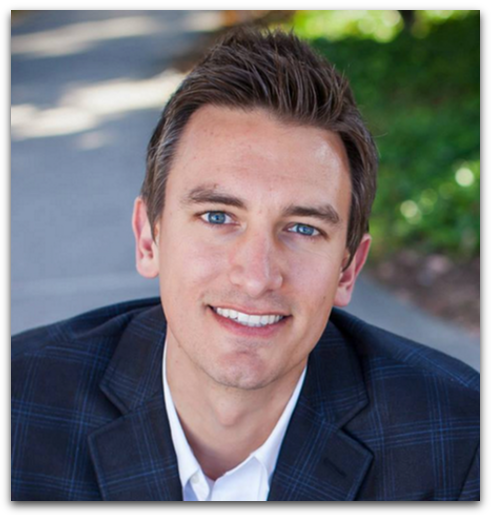 Written by Ben Cummings
Founder of blogwithben.com
Ben is a Digital Marketing and CMS Specialist for Bridgepoint Education who holds an MBA with a specialization in Entrepreneurship. He enjoys teaching, blogging, startups, a hoppy IPA, and college basketball. Whenever he's not blogging, you can find him cruising around sunny San Diego with his amazing family.