15 Major Companies Using WordPress in 2017
15 Major Companies Using WordPress in 2017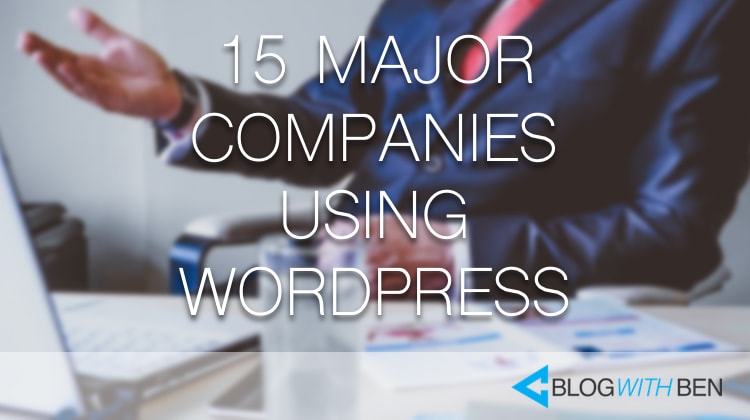 As you may or may not know, I'm a huge advocate for WordPress. I run my blog, and the blogs of all my clients, on the WordPress.org platform. So, it's no surprise that I'm a fan.
However, what about other bloggers and companies? What CMS (content management system) do they use?
I get that question a lot, and I figured it was time to write a blog post that did more than spout statistics and display pie charts. Even though WordPress has about 59% of the market share and over 28% of all websites on the Internet are built with WordPress.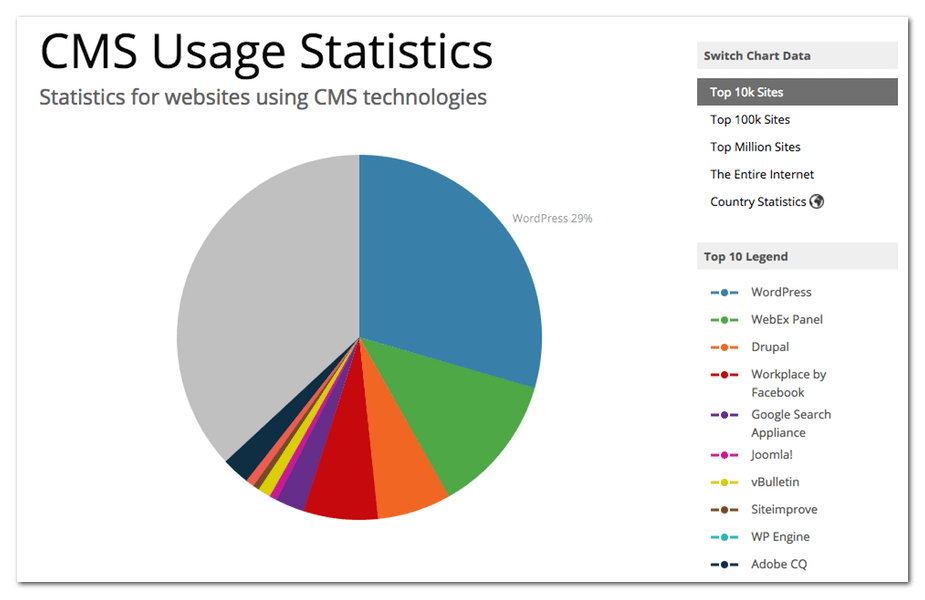 Photo Credit: BuiltWith
Ok ok, those are the only stats I'll throw at you. But, it's safe to say that WordPress is a pretty popular blogging platform. So much so that some of the world's biggest companies trust their brands with WordPress.
Before we jump in, you're probably asking yourself how I know whether or not a site is built with WordPress. Well, thanks to this thing we call the Internet, there are some free tools that can help you find out which CMS a website is using. Here's how I did the research for this blog post.
Inspect the <head> element.
The easiest way to inspect the <head> element is to use the "inspect element" tool. This free tool lets you view the HTML source of specific parts of a web page.
Nine times out of ten, inspecting the <head> element of a website will yield some pretty telling information. One of those things being what CMS the website is running.
Do a quick search using a free CMS detector like Guess.
This free tool will help you analyze websites and detect the platform, language, framework, and other technologies that are being used. Pretty cool.
So, now that you know how to sniff out a CMS, let's take a closer look at fifteen major companies using WordPress in 2017.
1. Macy's
One of the biggest retailers in the world, Macy's, uses WordPress to facilitate their content marketing strategy on their blog. By using WordPress, they're able to easily share a ton of useful fashion tips, home decor ideas, and much more.
2. Target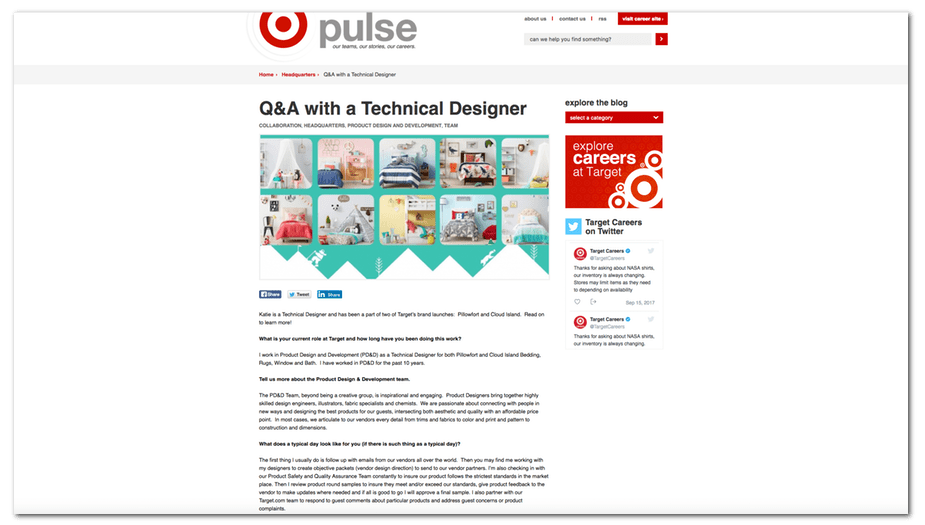 The Target Pulse blog was created to give their new hires a behind-the-scenes look at what it's like to work at Target. WordPress helps their handpicked teammates blog and create content that gives the new candidates insight on what it's like to work at Target.
3. The Home Depot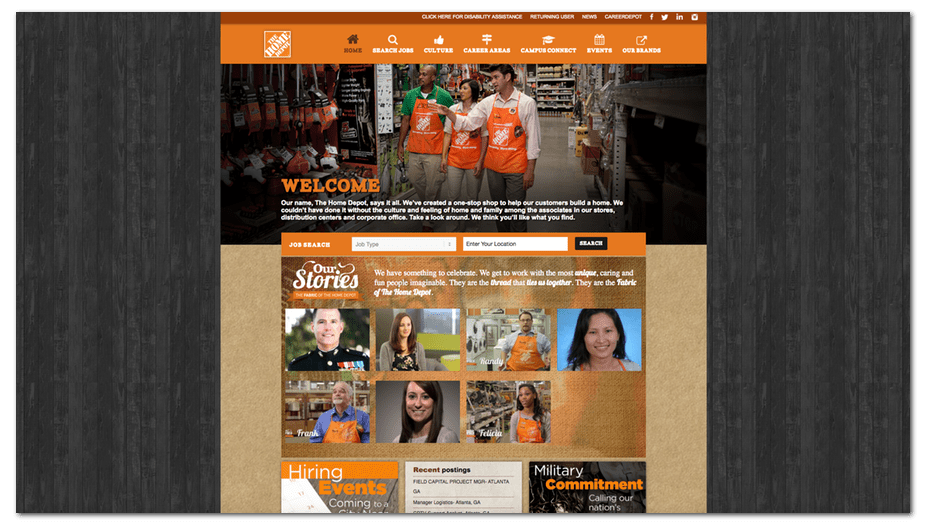 The Home Depot harnesses the power of WordPress for their careers page. This particular website plays an intricate part in the career path of their employees and future employees.
4. Yelp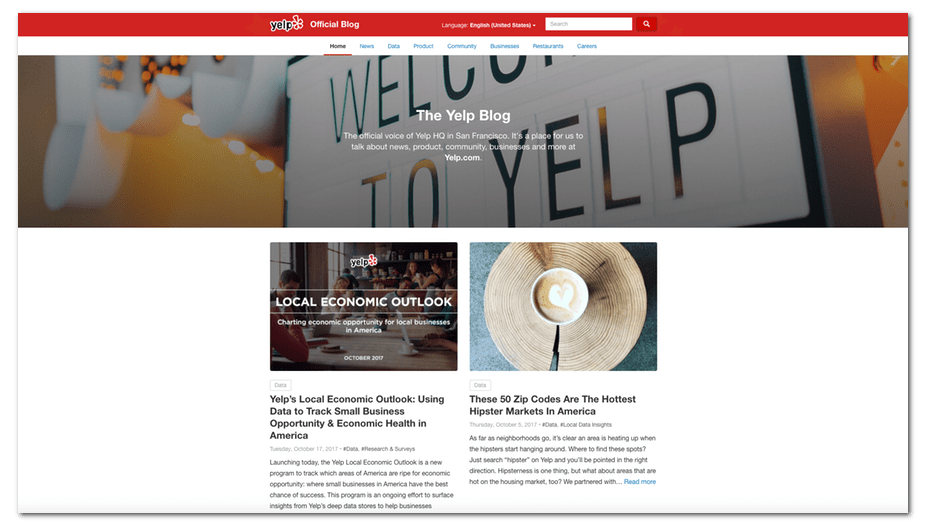 Branded as the official voice of Yelp HQ in San Francisco, the Yelp blog is a place where the company shares news, info, products, reviews, and much more. Considering the fact that Yelp is one of the biggest brands in the world, it's pretty impressive that they trust WordPress to facilitate their blog.
5. UPS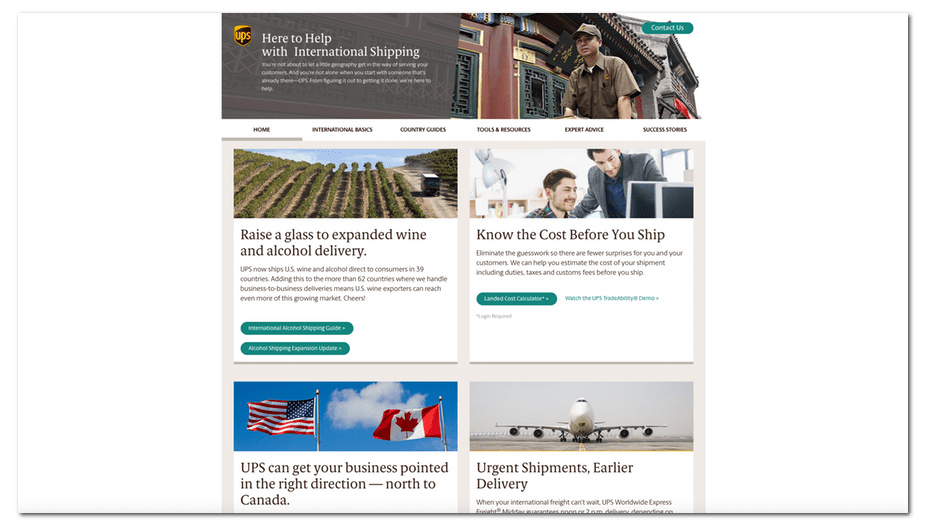 What can brown do for you? Well, for starters, they use WordPress to bring you information on international shipping. Their UPS Global website is filled with a ton of helpful resources when it comes to international shipping.
6. Zillow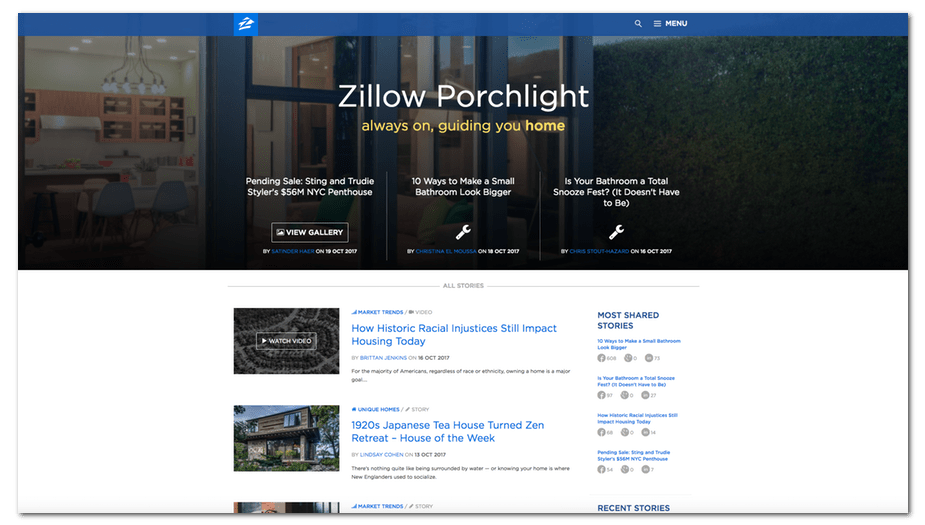 The Zillow mobile app has taken the real estate industry by storm. Millions of homebuyers and sellers us the app to buy, sell, rent, and auction properties on a daily basis. Zillow uses WordPress to share tips with homebuyers through their Zillow Porchlight blog.
7. Disney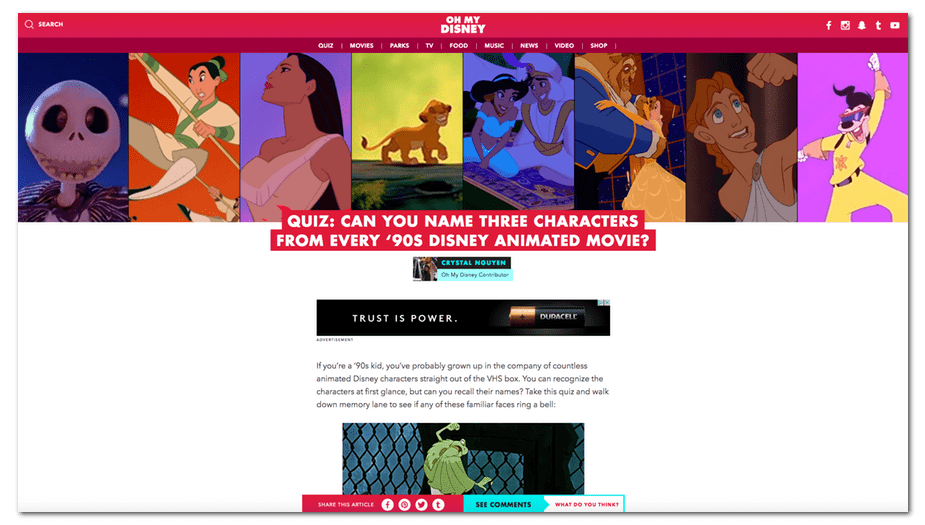 When you wish upon a star! Ok, I'll stop singing. Disney always knows how to bring out the kid in me. They also know how to use WordPress. Check out their Oh My Disney blog and feel like a kid again!
8. Star Wars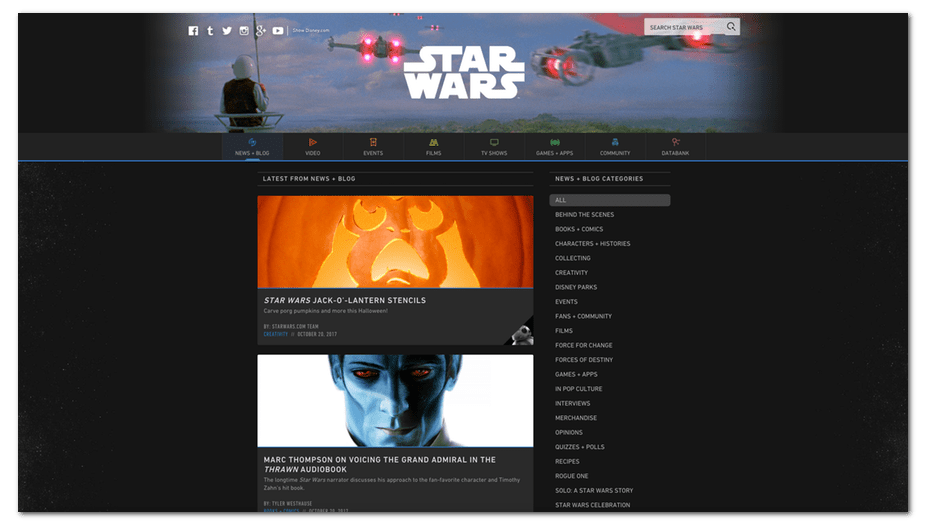 Arguably one of the most popular and successful movie franchises, Star Wars uses WordPress as their official blogging platform. With it's Jedi like abilities, WordPress helps fans stay up to date with everything that's going on in the Star Wars galaxy.
9. Sony Music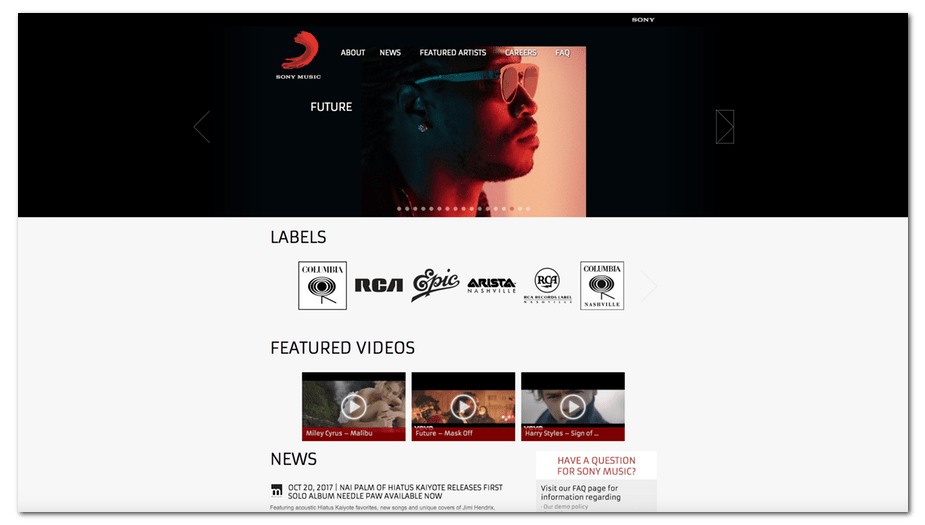 The official website of Sony Music leverages WordPress to get you up close and personal with some of your favorite music artists. One thing that I find impressive about Sony is that they use WordPress to power their entire website…not just their blog.
10. Mercedes Benz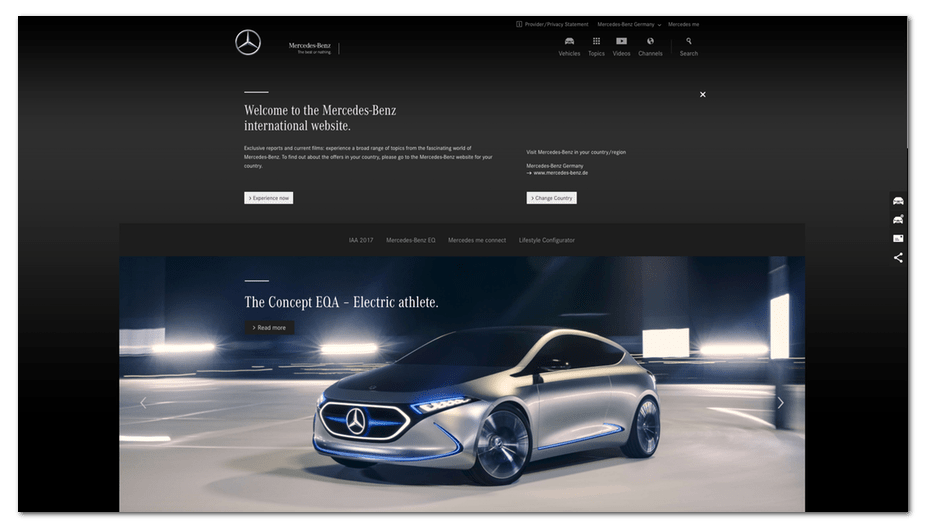 Luxury knows no bounds and Mercedes Benz knows this. That's probably why the company decided to use WordPress to design their site. The sleek design makes you feel like you're almost taking a ride in one of their luxury vehicles.
11. The Walking Dead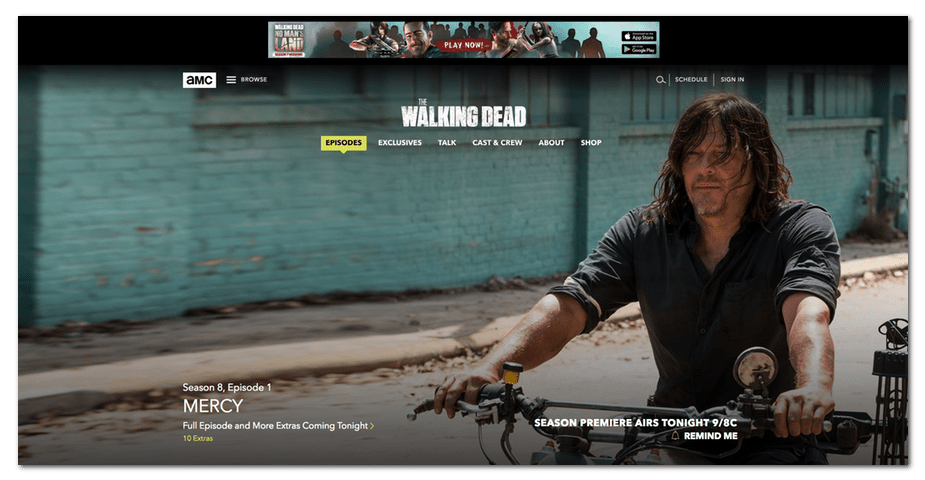 Touted as one of the most popular shows on TV, The Walking Dead is a pro when it comes to frightening its viewers. The show is also a pro at using WordPress. Check out AMC's Walking Dead episode guide built with WordPress.
12. PlayStation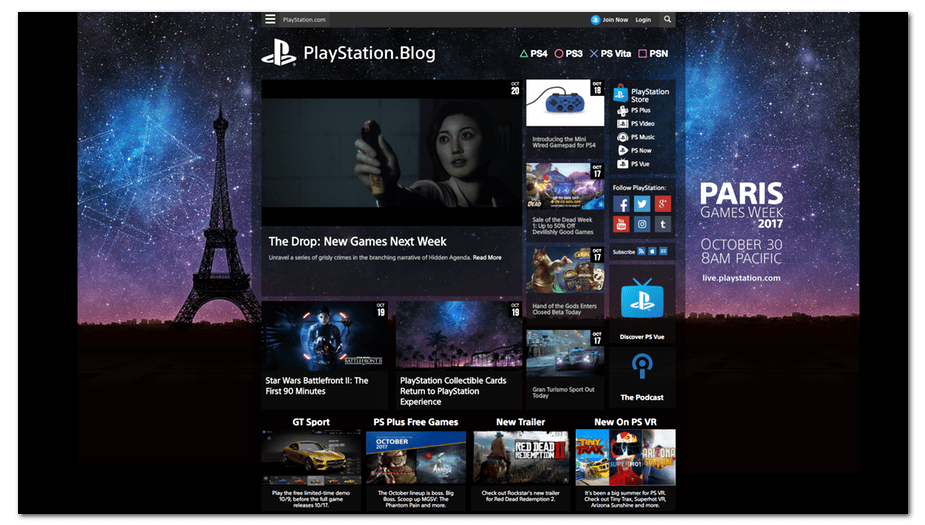 If you're a gamer, chances are you're familiar with PlayStation. The gaming system has been an industry leader for years and they use WordPress to power their PlayStation blog. They aren't shy about using WordPress either. They even mention that the site is powered by WordPress in the footer.
13. MTV News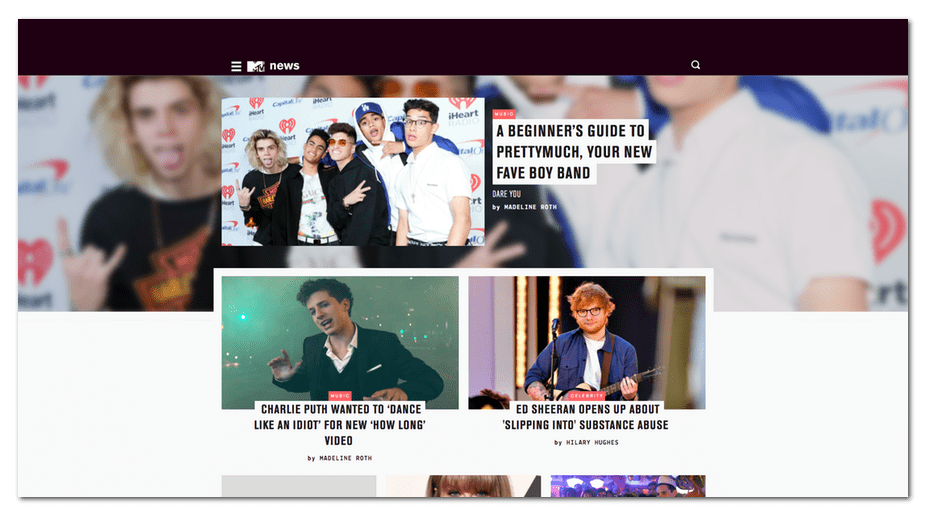 The music industry has obviously taken notice of WordPress. MTV News uses the platform to help music fans around the world stay up to date with the music industry's most popular artists.
14. Harvard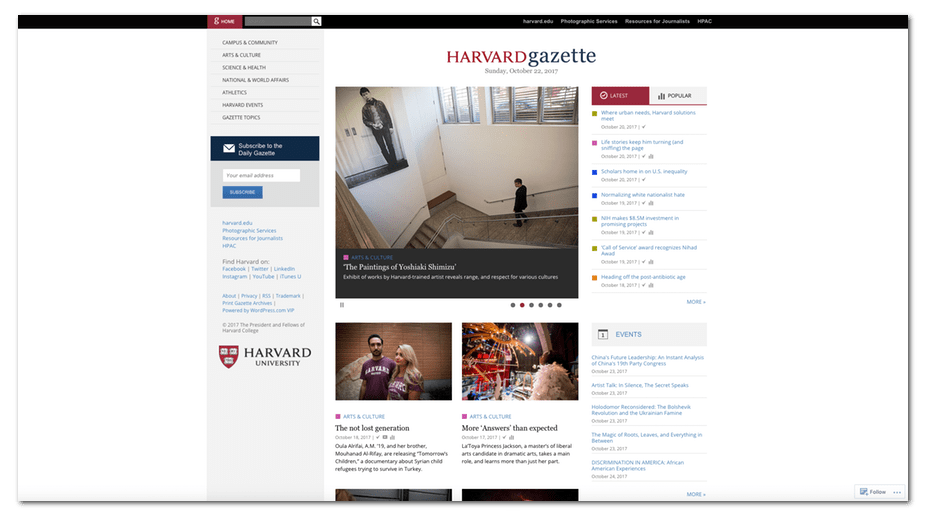 This is going to sound pretentious, but if a top Ivy League school like Harvard is using WordPress, then I think that's a good sign for all WordPress users. Now, the school doesn't use it for their main website, but they do use WordPress for their student and faculty blogs. Still pretty cool in my opinion.
15. TechCrunch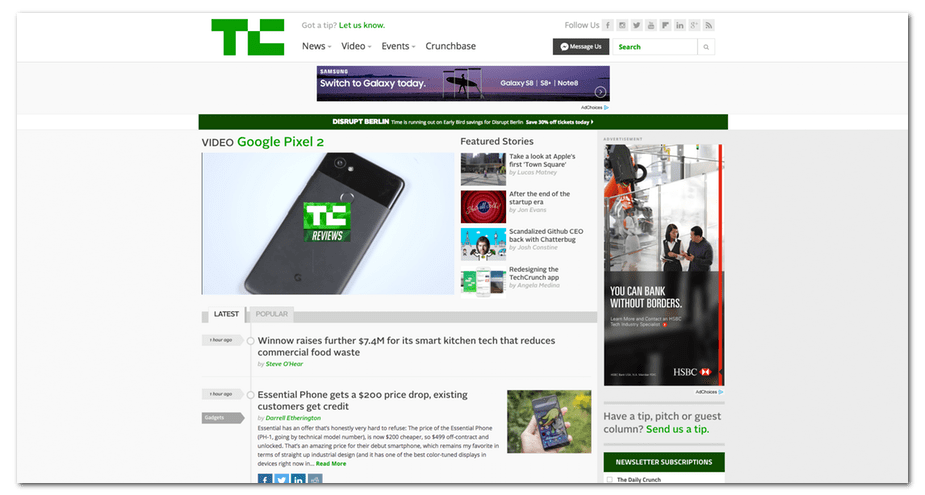 When it comes to tech information, TechCrunch is the place to go. Their website, which is filled with a ton of awesome info on startups, apps, tech info, and more, is read by millions of readers every single day. So, it's probably important that their site runs smoothly and consistently. Thankfully, they're using WordPress. Good choice guys!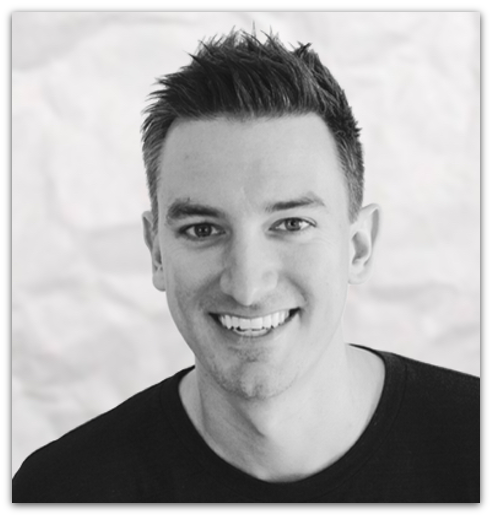 Written by Ben Cummings
Founder of blogwithben.com
Ben is a Digital Marketing and CMS Specialist for Bridgepoint Education who holds an MBA with a specialization in Entrepreneurship. He enjoys teaching, blogging, startups, a hoppy IPA, and college basketball. Whenever he's not blogging, you can find him cruising around sunny San Diego with his amazing family.